The world has gone digital and smart. A large percentage of the world population is moving towards owning a smart home to elevate their living standards and experience. This is so because of the benefits and advantages that smart home technologies has come to offer.
Before we move further, let's look into what smart home technologies are.
What are Smart Home Technologies? 
Smart home technologies are internet-connected devices, sensors, and appliances that enable homeowners to remotely control, automate, and monitor various aspects of their homes, including lighting, temperature, security systems, entertainment, and more.
These devices are integrated into a centralized system that homeowners can operate from their smartphones, tablets, and voice-activated assistants such as Amazon Alexa or Google Home.
Some of the benefits of smart home technologies is that it offers convenience, energy efficiency, and enhanced security and are becoming increasingly popular among homeowners worldwide.
How does a Smart Life Improve the Quality of Life and User Experience?
A smart life can improve the quality of life and user experience in several ways. Let's look into these 4 major ways a smart life improves user experience.
Convenience: With smart home technologies, users can control and monitor various aspects of their homes from anywhere using their
smartphones or tablets. This includes turning lights on or off, adjusting the thermostat, and even starting a load of laundry remotely. This convenience saves users time and effort, making their daily lives much easier.
Enhanced Security: Smart home technologies can also improve security and provide peace of mind. For instance, users can install smart cameras and door locks to monitor and control access to their homes remotely. They can also get alerts and notifications if there is any unusual activity or if a door is unlocked.
Energy Efficiency: Smart home technologies make it easy to save energy and reduce utility costs by automating various systems. For example, smart thermostats can learn a user's habits and preferences and adjust the temperature accordingly to save energy. Similarly, smart lighting systems can turn lights off automatically when users leave a room, reducing power consumption.
Customization: With smart home technologies, users can customize their homes to suit their specific needs and preferences. They can set up personalized routines that control their smart devices in a way that works best for them.
In conclusion, smart home technologies can provide users with a more convenient, energy-efficient, secure, and customized living experience, improving their overall quality of life.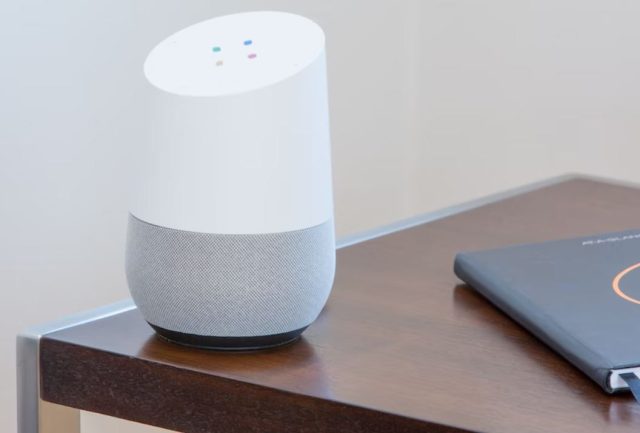 How Do You Make Your Home a Smart Home?
There are two ways to doing this, it's either "all at once" or "one step at a time." Still, there are a few things everyone will have to do in order to get ready for their new-and-improved home appliances and smart devices.
Upgrade your Wi-Fi: since all smart home devices use the

Internet to communicate, you'll want to make sure you have WiFi strong enough to handle information sharing. For larger homes, you may want to even consider getting multiple routers.
Do your research: there are so many smart systems and smart home devices available that it's a smart idea to familiarize yourself with a few different options before settling on one.
Identify your needs: figure out exactly what you're looking for from a smart home, and then pick the areas you want to start addressing right now. From there, it's a cinch to pull from your research the smart home system and smart devices and appliances that will meet your needs. There's nothing worse than buying a fancy new gadget only to have it gathering dust in a corner a few weeks later because it's not really something you need right now, especially a costly one!
What are Some Smart Home Ideas?
To get you started, here's a short list of smart home ideas:
Keep your home safe with smart locks: replace your current

front-door lock with a smart lock to lock and unlock your door remotely, check to make sure you locked the door after you've already left, and keep a record of who has come and gone.
Monitor your home with smart security alerts: a multitude

of smart home devices can alert you to safety or security issues remotely. Get alerts no matter where you are for leaks, for leaving the garage door open, for

smoke, for when someone rings your doorbell, or for if you left something plugged in that really should have been turned off before you left the house.
Streamline your chores with smart appliances. Smart TVs,

dishwashers, refrigerators, and washers and dryers all allow remote access and control and can alert you to information that's relevant to each appliance.
Control your home lighting with smart light bulbs. Smart

lights allow you to control the lighting in every room of your house from your mobile device. Did your ten-year-old forget to turn off the lights in the

kitchen? You can do it on the way to school right from your phone. Or configure your lights to turn on and off at set times, and never worry again if someone forgot to turn off the lights before you leave for the day.
The Future of Smart Home Technologies
The future of smart home technologies looks promising, with advancements and improvements being made every day. Some of the most significant trends in the smart home industry that will shape the future include:
Increased Interoperability: One of the biggest challenges facing the smart home industry today is the lack of interoperability between different devices and systems. However, manufacturers are working on creating standards to ensure that smart devices can communicate with each other seamlessly. This will make it easier for users to install and utilize a wide range of different smart devices in their homes.

Voice Control: Voice control has become the preferred

method of controlling smart home devices for many users, and this trend will continue to grow in the future. With advances in artificial intelligence and

natural language processing, voice assistants like Amazon Alexa and Google Assistant will become even more intelligent and integrated into more devices.

Expanded Range of Smart Devices: As the technology evolves, smart home devices will continue to expand beyond the traditional home automation categories of lighting, heating, and security. Devices such as smart kitchen appliances, smart gardening tools, and smart pet care systems will become more commonplace.

Increased Personalization: Smart homes will become even smarter as they learn more about their users' habits and preferences. With advanced algorithms powered by machine learning and artificial intelligence, smart devices will be able to predict and adapt to users' needs, creating a highly personalized living experience.
Overall, the future of smart home technologies looks bright as the technology continues to evolve and improve, making our homes more convenient, energy-efficient, and personalized.