Palton Morgan, a frontline real estate investment and development firm in Nigeria, marked the 2022 Customer Service Week in grand style with the staff of Lagos State Waste Management Authority (LAWMA) stationed at Ajose Adeogun and Sanusi Fafunwa axis.
The staff of the real estate firm came out in their numbers and joined hands with the LAWMA personnel to clean their immediate environment.
"Keeping in mind this year's theme of "CELEBRATE SERVICE," we chose to honour LAWMA workers, those who clean the environment," said John Fanibuyan, Director of Corporate Social Services at Palton Morgan Holdings.
"Although there are many services rendered by businesses in various sectors of the economy, we look at it from the perspective of these people providing services critical to the existence of human beings and the sustainability of this planet, earth."
"The highway managers that you see ensure that the dirt and waste that we litter do not pollute the ecosystem," the director said.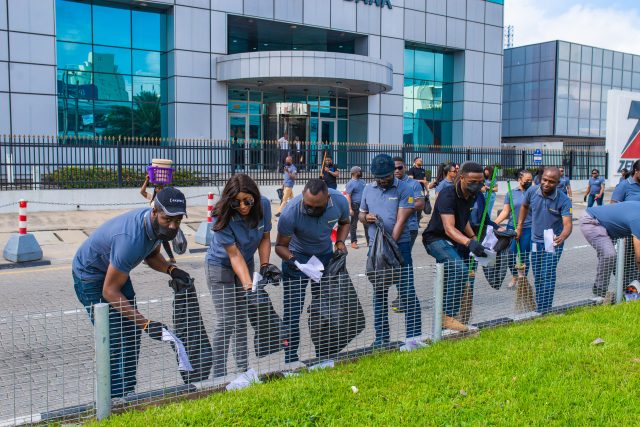 "Assume you're driving along the road because there is so much dirt, and you see flies everywhere, rats roaming freely, human wastes on the road, and so on; what kind of sight is that?" That is why we chose to honour these individuals, he added.
Fanibuyan explained that what they'd hoped to accomplish by participating in cleaning up the environment was to demonstrate that Palton Morgan believes in leading by example.
He argued that "if you want to honour someone who does something essential in society, go along with them and do what they're doing so they know you're walking your talk."
Adeyemi Adebambo, group head, of Customer Service, Palton Morgan Holdings, also spoke at the event, saying that they reached out to let them know that on that day the company would take responsibility for sweeping the streets, which they did successfully…
"Afterwards, we presented a gift to  them as a token of appreciation for the services they provide to us, not only as a firm but also to the state as a whole."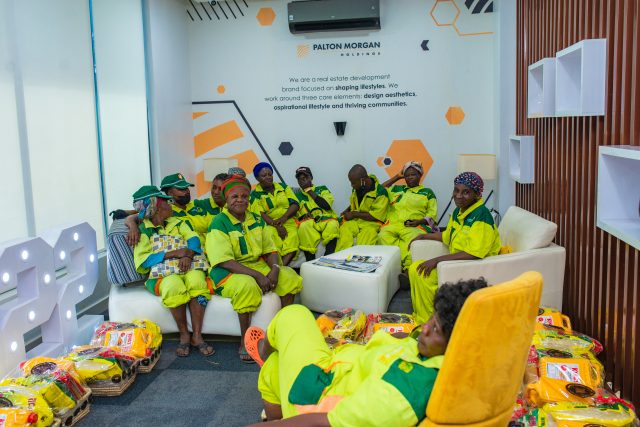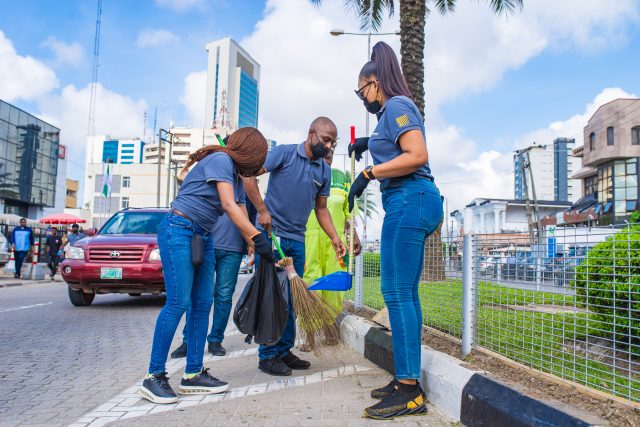 Meshack Egbe, the supervisor for LAWMA at Ajose Adeogun and Sanusi Fafunwa streets, lauded the real estate firm after the sanitation exercise.
"This really shows that they value the work that LAWMA does because we see people pass by without really appreciating what we're doing on the street a lot of the time.
"But joining us to clean the environment together shows that they notice us and appreciate what we've been doing all this time," Egbe said.
The annual Customer Service Week celebration, which takes place during the first week of October each year, began 38 years ago as a time set aside to recognise and honours the work of workers in service organisations. It emphasises the significance of customer service in running a successful organisation, as well as the role(s) of employees in attaining this.