Palton Morgan Holding's Cocktail Night with the CEO was a highly anticipated event held at The George Hotel, Ikoyi on Friday, December 23rd, 2022. The glamorous event was attended by top executives and employees who came together to celebrate and unwind for the 2022 business year. 
The CEO, Mr. Adeyinka Adesope, highlighted the company's progress in the real estate sector owing to the team's strength in numbers, collective efforts, and commitment to quality service and developing thriving contemporary communities. 
We also had the opportunity to listen to the Chief Financial Officer, Mr. Ademola Akintola, and the Corporate Service Director, Mr. John Fanibuyan as they both summarized the journey through the year. They touched on their experiences from the many executive management meetings and alluded that we now have a more collaborative and objective team.
Mr. Adeyinka used the opportunity to give the group some insights into what to expect in 2023 as the country takes to the polls to vote for the next set of leaders that will shape and model the future of the country, at least, for the next four years.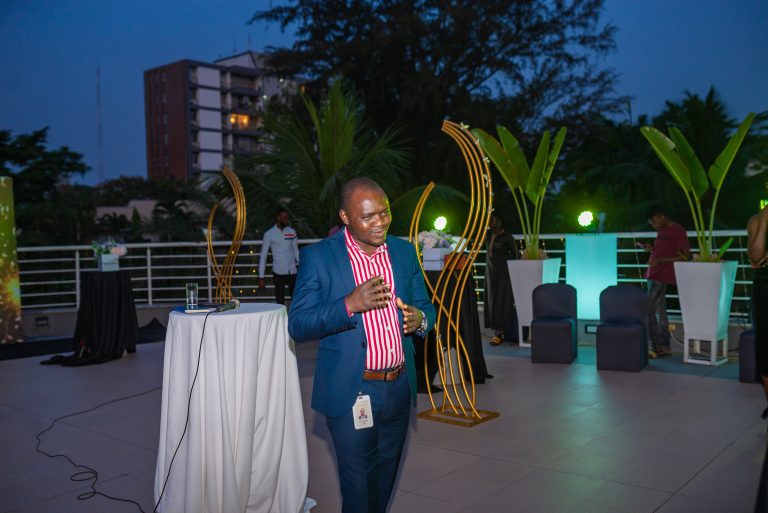 He assured everyone, looking ahead to 2023 and the Nigerian presidential elections, there is a bright future for Palton Morgan Holdings. He cited strong economic growth and increasing demand for quality real estate as key drivers for the company's continued success.
The CEO also spoke about the company's efforts to expand into new markets, locally and globally. He mentioned expansion in the high-growth regions of Lagos and Abuja, emphasizing the importance of strategic partnerships and collaborations with top professionals in driving the company's success. He praised the team for their hard work and dedication. He also highlighted the company's commitment to sustainability and social responsibility, stating that these values would continue to guide our decision-making as we look to the future.
The atmosphere was lively and energetic as employees took to the stage to perform various songs, from classic hits to contemporary afrobeat songs. We were treated to classic live music by a jazz band, who kept the crowd entertained with their upbeat performances and saxophone melodies.
The CEO concluded by reminding the team, "the reward for good work is more work". This perspective encourages individuals to strive for excellence and to take pride in their work, knowing that hard work and dedication will ultimately lead to great opportunities.
Overall, this statement serves as a motivational call to action for everyone in the group to put in their best efforts and work to achieve the strategic objectives set for 2023.