Palton Morgan Holdings emerged in 2014 with a strategic initiative to revamp vital aspects in chosen segments of the market. The company has been able to take advantage of emerging opportunities and attain a clear and distinct market leadership position, through its independent value driven member companies.
Palton Morgan holds majority shares in all its member companies, with interests in various businesses along the property value chain. The group supports each member company's operations through its board of directors.
The companies are namely: Propertymart, Grenadines Homes, Mcpalton, Mitcherutti contractors and Paltonloitte. The parent company helps in developing the long term vision and value proposition of each subsidiary in a bid to maintain overall competitive advantage. With diverse real estate solutions in its portfolio, properties ranging from affordable housing to high-end residences are open to varying clientele.
Through its member companies, the group's strategic focus and policies rest on the development and completion of major projects in Nigeria and across the globe.
Under the leadership of its Chairman and the Group Managing Director, the Palton Morgan Group has grown to be one of the largest real estate investment firm in Nigeria, with a staff strength of about 200 employees. The group has delivered 656 units of houses in the past 5 years and currently has about 469 units under construction to be delivered within the next 12 months.
Palton Morgan plans to scale up its operations by acquiring the required resources and capabilities along the way. To achieve this, the company will focus on its primary lines of business in acquisition, sales, construction and marketing of prime residential properties, property development and superior client advisory services within and outside the shores of its operation.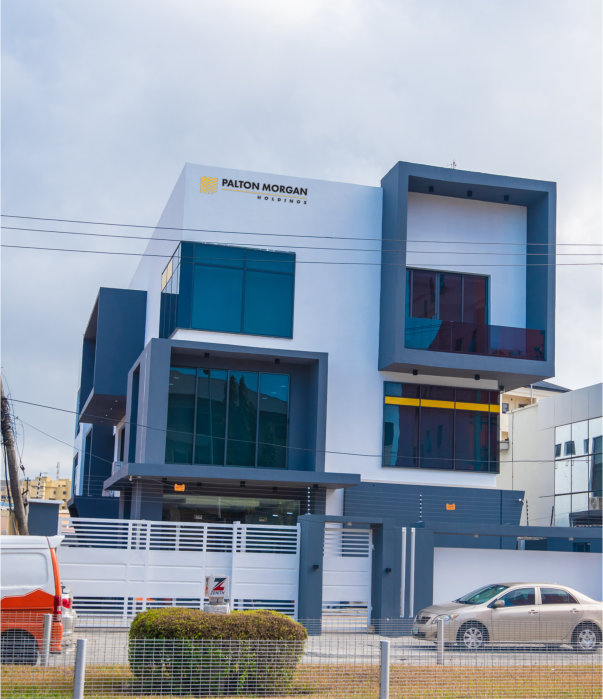 Palton Morgan has in its stable competent and qualified professionals, alongside partners with notable performance driven organizations or individuals through its subsidiaries.
The group, in continuing partnerships with some of the world's preeminent construction and architectural firms, professionals and equity investors is the evidence of its unwavering integrity, commitment to excellence and outstanding performance.